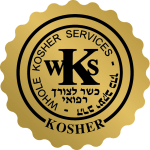 Hybrid
Gelato x Mint Chocolate Chip
Strain Description
It's It is an awesome daytime strain bred from the cross of Gelato and Mint Chocolate Chip. This well-balanced hybrid has an intriguing
aroma of sweet mint, and fruity cookies. The smell and taste will have you craving dessert, and the smoke will leave your mind feeling stimulated!

Cannabinoid Range
TAC: 12%-21%
*Testing Results vary per batch. Check product for accurate testing information.
Feel
Euphoric
Creative
Uplifted
Activated
Taste
Sweet Mint
Fruity
Cookies
Terpenes
Limonene
Caryophyllene
Linalool