253 Farmacy Weed Dispensary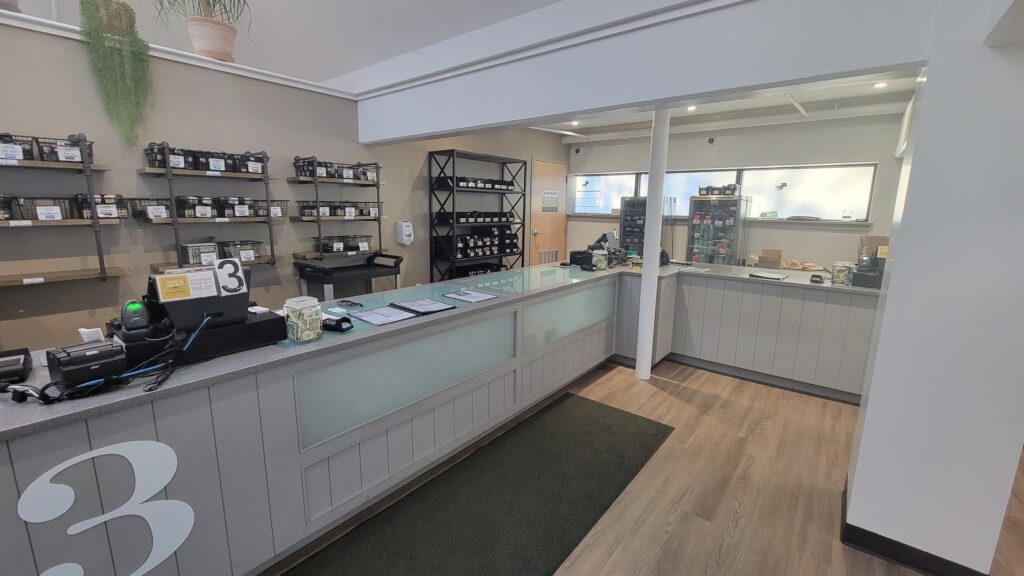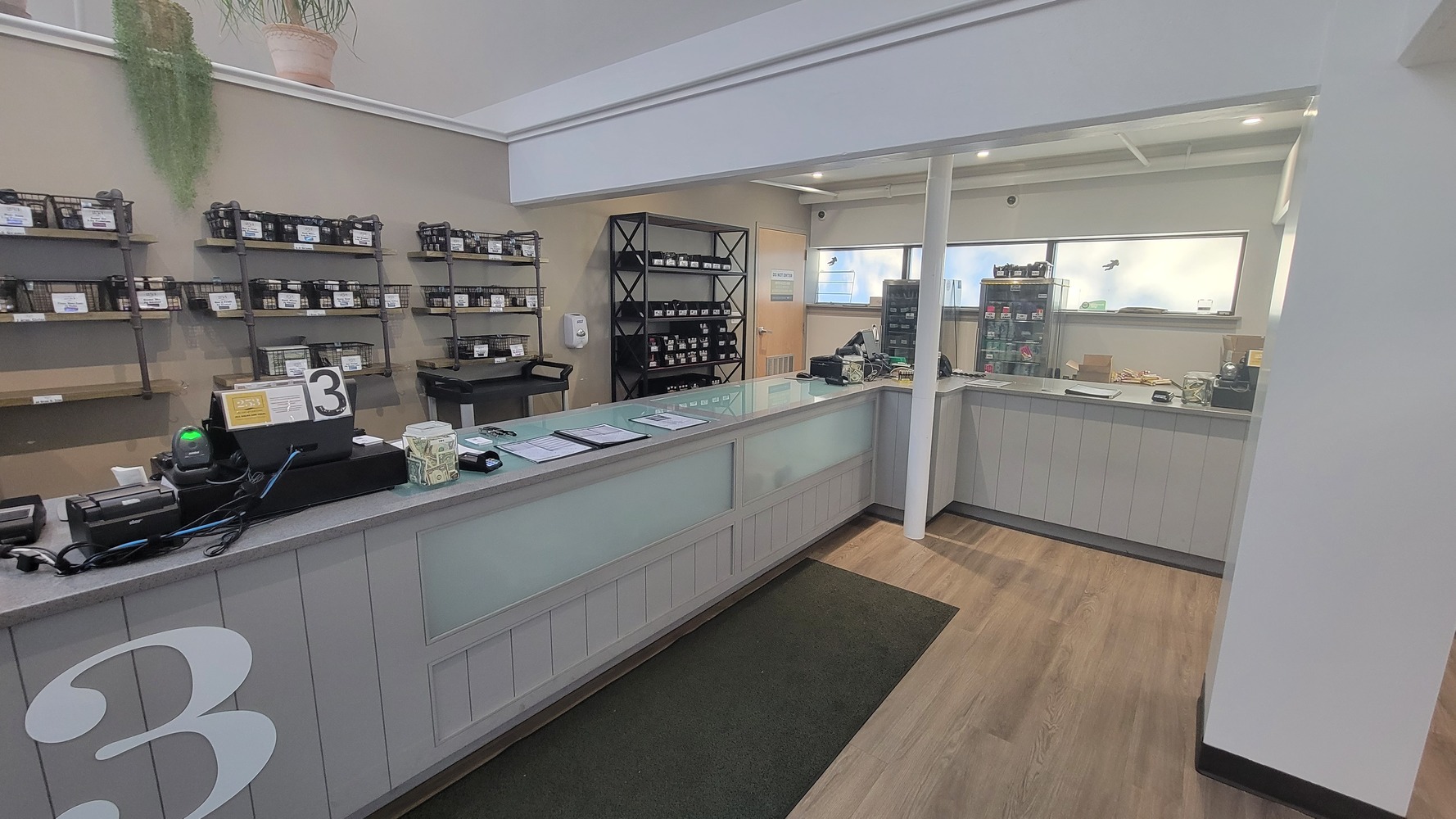 Visit our Recreational Cannabis Dispensary in Turners Falls
We're excited to welcome you to 253 Farmacy Weed Dispensary in Turner Falls, MA! You can easily find us at 253 Millers Falls Rd, just an hour north of Springfield, MA. Centrally located, 253 Farmacy is the perfect dispensary to stop at before a night out on the town or before exploring the local scenery. Locals and visitors alike are welcome to drop in for the best cannabis deals in Turners Falls!
Address: 253 Millers Falls Rd., Turners Falls, MA 01376
Phone: (413) 863-5765
Hours: 
Sunday: 10 AM-7 PM
Monday-Saturday: 9 AM-8 PM
Established in 2019, 253 Farmacy has emerged as a leading name in Massachusetts Cannabis. As a company owned and operated by local residents, 253 prioritizes the well-being of people in every decision made. Whether it's customers, employees, or industry partners, earning and maintaining their trust lies at the core of 253's mission.
In pursuit of this commitment, utmost reverence is given to the cannabis plant and the products derived from it. For an unparalleled and humble approach to everything related to cannabis, there's no better place than 253 Farmacy Weed Dispensary.
Are you in need of a recommendation for a new sativa strain? Are you interested in marijuana vapes but uncertain about whether to purchase a reusable or disposable cartridge? No need to fret! At our Turners Falls dispensary, our friendly budtenders are ready to address these queries and more. Regardless of your familiarity with cannabis, our staff is available to offer help and assist you in exploring our wide range of products.
At 253 Farmacy Weed Dispensary, we guarantee a hassle-free and uncomplicated dispensary experience. Need to save time? Simply place your order online in advance and enjoy a speedy in-store pickup service!
Visit Our Convenient Turners Falls Dispensary
At 253 Farmacy, our objective is to create an exceptional dispensary experience, offering customers an extensive selection of top-quality cannabis products while emphasizing education and transparency. As soon as you enter our Turners Falls dispensary, our enthusiastic budtenders will warmly welcome you and ensure that you have all the essentials for an outstanding visit to our dispensary.
By collaborating with a diverse array of suppliers, including both local boutique brands and nationally recognized names, we consistently maintain well-stocked shelves and ensure competitive pricing. When you visit our Turners Falls dispensary, rest assured that you'll have access to the finest marijuana products at unbeatable prices.
A Few of Our Dispensary's Favorite Local Attractions
Discover the Vast Array of Cannabis Options at 253 Farmacy
At our Turners Falls dispensary, we take pride in offering an extensive selection of high-quality cannabis products and accessories. With numerous flower strains, delectable edibles, potent concentrates, and convenient cartridges, we ensure that you'll discover exactly what you're seeking. Providing exceptional customer service is our utmost priority, ensuring an unforgettable experience for all.
To ensure you leave 253 Farmacy with a smile on your face and even better bud in your pocket, we've curated a positive and inviting dispensary atmosphere. From the minute you walk in, you'll know we're different because we only hire budtenders who truly care about providing candid and honest cannabis education. We strongly believe that knowledge is power when it comes to the versatile marijuana plant, and we want to empower you!
With our vast selection of recreational marijuana products and accessories as well as our attention to detail and customer experience, we make it easy to choose 253 Farmacy for all of your cannabis needs.
At 253 Farmacy, we offer a wide range of recreational marijuana products and accessories, coupled with our meticulous attention to detail and commitment to providing an unparalleled customer experience, making us the effortless choice for all your cannabis needs.
At our Turners Falls dispensary, you can explore an array of recreational cannabis options that include:
Sativa, Indica, and Hybrid Flower
Pre-Rolls
Concentrates
Edibles
Topicals
Tinctures
Cartridges and Vapes
Rosin/Solventless and Live Resin
Accessories
And so much more!
Don't miss our daily weed deals!
Reviews from Happy 253 Farmacy Customers
"Excellent selection and very fast pickup. Order was right and ready for pick up within a few minutes. Great drive! Fantastic area. Very well kept building and grounds. Some of the best carts I've ever had. Thanks!" - Google Review
"Love this place! This is my go to! Best strains, competitive pricing, and specials. Was lucky enough to meet the owner today and he is a stand up guy who strives for quality over quantity; new strains, great selection of the best edibles, and people who are laid back and truly there to figure out what is going to work for you. My friends and I will continue to enjoy the selection, the quality, and the people that work there. There's no reason to go anywhere else." - Mark Berman, Google
"By far my favorite dispensary! The staff is always friendly and knowledgeable. I've never had to wait in line or feel rushed. I love knowing that whichever products I choose, they will exceed my quality expectations. Thank you 253!!" - Shauna Martzolf, Google
"253 has been my favorite dispensary for a long time for competitive prices, great selection, and friendly, straightforward vibe, but recently they went above and beyond. In particular, Sara(h?) dealt with a technical issue with their online menu in a way that was chill, fair, and professional. Love this place." - Peter Baldwin, Google
"I can't say enough good things about 253 farmacy as I've had nothing but a great experience since day 1. They have prices for anyone's budget, the strains are so amazing any strain I've tried I've highly enjoyed. The atmosphere is very warm and inviting, which is great for anxious people like me. The employees are all so nice and knowledgeable about the products and give great recommendations. I will always make the trip for this dispensary, it stands out amongst the even bigger dispensary chains.!" - Elizabeth Moffat, Google
"Don't let the big business building on the outside fool you, this place is a definite delight to all the senses. Great selection of tools which were very reasonably priced, add the very knowledgeable tenders and great selection, friendly staff, and clean place and I was definitely impressed!" - Lisette Azucena, Google
"Very nice place. Great product and prices. Would definitely go back. Been to lots of dispensaries across the country and this place is in my top 3" - Jeffrey Haines, Google