At 253, we pride ourselves on offering handcrafted cannabis products grown farm fresh at our facility in Turners Falls, Massachusetts. Starting with our impeccably clean flower, we are able to craft strain-specific wholesale products that uphold our eco-friendly and quality-focused values. Suppliers in the market for wholesale marijuana in Massachusetts can rest assured that 253 only curates the best of the best, so if you're in the market of supplying customers with top-of-the-line products, you've come to the right place.
When we say we're on a mission to infuse quality into every step of our process from seed to sale, it's more than just lip service—we take concrete steps every day to establish ourselves as the sort of wholesale cannabis supplier that our retail partners can feel good about working with.
253 takes an unwavering approach to quality. We are a Kosher Certified facility, so our ingredients are both humanely-sourced and entirely free of contaminants—if you've never heard of any other wholesaler claiming this same certification, that's because practically no one else can; we're honored to be one of the few.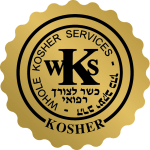 The simple truth is that you can literally taste the difference when cannabis products are this pure; we want the fruits of our labor to be as enjoyable as possible in every way, and ensuring that they're free of impurities is just the best way to do that.
We're able to maintain such a high degree of control over every stage of our processes because we complete each and every one of them right here on site. With 253, seed to sale isn't just a catchy slogan that rolls easily off the tongue, it's a methodology; we grow, process, and package all of our products here in Turners Falls. This creates some extra work for the 253 team, but the end result is well worth the effort.
We are passionate about our craft. We are 253.
They say if you want something done right, you have to do it yourself—we've taken that old adage to heart. 253 is licensed in every level of the wholesale process, from growing and manufacturing to distribution, so we can truly keep our fingers on the pulse of our operation and take care to avoid any quality control concerns before they ever arise. At the end of the day, we hold ourselves to impossibly high standards, so our retail partners can feel absolutely confident in the product they are receiving.
If you're ready to partner with a wholesale cannabis supplier that pours every ounce of passion they have into their products, then 253 is the ideal source. We may do things a little differently than some other wholesalers, but we're confident you'll love our methods once you get to know them.
Our goal is to create lasting relationships with dispensaries that are committed to providing top quality products to consumers in Massachusetts. If you're interested in forming a partnership with 253, we would love to talk! To learn more about our wholesale marijuana options or to begin working together, contact us today.